Video campaign on smartphones
We increased the sales of ice cream by 20% thanks to online video campaigns
is the number of video views, 48 thousands microsite visits, 14 thousands contestants
we increased Brand awareness by 40% thanks to an exclusively digital video campaign
Challenge
Create a purely digital campaign
Alimpex food is one of the biggest food producers and importers in the Czech Republic. The company offers more than 3 000 products in more than 10 000 retail stores. One of the company's products is Manhattan ice cream, for which Alimpex Food is the sole distributor for the Czech Republic.
Manhattan is the second best-selling ice cream in its category on the market. It has been 5 years since the last TV campaign and it was time for a refresh. The task given by the customer was to create the first exclusively digital campaign for Manhattan ice cream.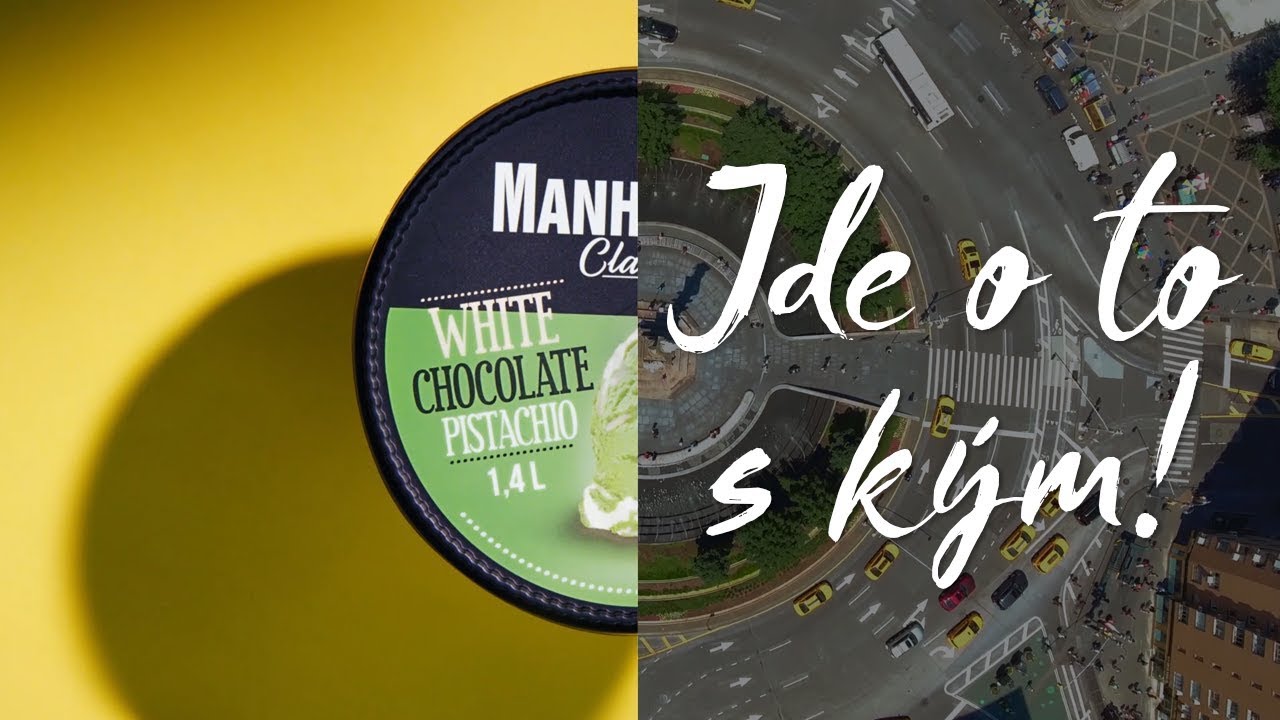 How to
The video campaign was created so that it would reach potential customers on the road. As close to the stores where the ice cream is sold as possible
Ice cream buying is an impulsive act. We realised that we could target customers in proximity to the stores where the ice cream is sold. And as users consume content mainly on mobile, devices we used those as key components in the development of the strategy.
Customers with the highest potential of buying Manhattan ice cream are young people between 18 and 34 years old. YouTube was chosen as the main medium for this campaign because it reaches 95% of the target audience. The video campaign was also implemented to Facebook, Instagram, Messenger and other suitable platforms.
We were one of the first in the Czech Republic to implement vertical video on YouTube for mobile devices in this campaign. We used the new YouTube Video Ad Sequencing technology to serve different videos to users in a defined order, and deployed automation to increase ad delivery during fine weather. It is ice cream after all.
Impact
Sales grew by 20%. All brand metrics increased significantly. Ice cream anyone?
is the number of video views, 48 thousands microsite visits, 14 thousands contestants
we increased Brand awareness by 40% thanks to an exclusively digital video campaign
New video technologies have surprised and attracted users. Thanks to them, the efficiency of delivering messages has increased. 2 million unique users were reached by advertising (specifically an overwhelming 94% of the 18-34 age group), but even better, 824,000 were reached at least four times thanks to Video AdSequencing.
The research Brand Lift that we conducted with IPSOS showed a great relative increase in AdRecall of 246% (before / after the campaign), as well as a 40% increase in brand awareness. During the campaign, we also applied Brand Lift studies on Facebook and YouTube to get information about the effectiveness of each ad format. We then used them to edit the campaign to improve its performance.
Of course, the client was enthusiastic about the sweetest point: the chosen vertical video format delivered a highly above-average result for Purchase intent. The willingness to buy Manhattan ice cream increased by 22%.
Are you interested by our services ?
We will contact you as soon as possible. You can also call us on